The issue No. 1/2018 was released on March 28, 2018.
It is available for download here (PDF 13 MB).
Members in good standing receive also the printed version.
Some browsers may not support direct opening of PDF, it is always good to right-click and download the PDF file on your computer.
SVU Members are invited to contribute their news and thoughts.
Contact: zpravy@svu2000.org
2018 Calendar:
No. 1/2018 … March
No. 2/2018 … June
(deadline for submissions: May 24)
No. 3/2018 … September
No. 4/2018 … December
If you have not received your newsletter, please contact records@svu2000.org
If you wish to stop receiving paper version, please indicate your choice to the same email address.
Previous issues on display:
#4/2017: 59–4
#3/2017: 59–3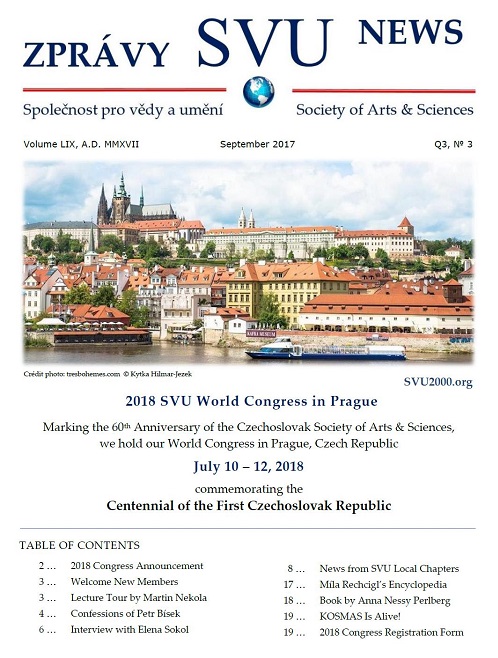 #2/2017: 59–2
The archive of the past issues is available here.