You are invited to the Czech Language Foundation 2017 Annual Banquet
on October 22, 5–9 pm, First Lutheran Church, 1551 S70 St. Lincoln, NE. RSVP 402 770-5029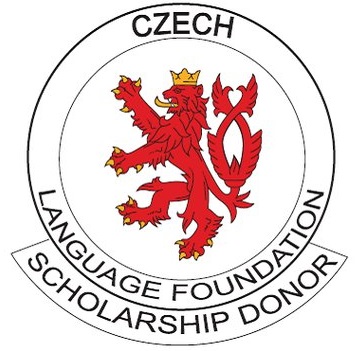 LINCOLN, Neb.­­— The Czech language program's celebration of its 110th year at UNL will be attended by the Czech Ambassador to the United States, His Excellency Hynek Kmoníček, and the Czech Consul General in Chicago, His Excellency Bořek Lizec, UNL Dean of Arts and Sciences Dr. Joseph Francisco, and Chair of the Department of Modern Languages Patty Simpson. Dr. Saskova-Pierce will be recognized as the Czech Honorary Consul designated for Nebraska.
Tickets are $30 for adults and $20 for students and can be purchased by contacting Layne Pierce, President of the Czech Language Foundation at layne.pierce@yahoo.com or 402-770-5029.
The evening includes:
Czech buffet dinner and dessert
Musical performance
Keynote address by Dr. Mila Saskova-Pierce, Emerita of the UNL Department of Modern Languages will focus on the highlights of the 110 years.
Come celebrate Czech language and culture, support the new honorary consul, and give a warm Nebraska welcome to Ambassador Kmoníček and Consul General Lizec and the Dean of UNL Arts and Sciences Dr. Joseph Francisco.
The Czech Language Foundation is a 501-c3 corporation, dedicated to the promotion, improvement, enhancement and maintenance of Czech language instruction at the University of Nebraska-Lincoln, and to the promotion and preservation of Czech language and culture within the state.
Through an agreement negotiated by the Czech Language Foundation with the Ministry of Education in the Czech Republic, a professor is provided from the Czech Republic. The current professor is Dr. Hana Waisserova. The UNL Czech Program offers three years of language and a minor. The Czech Language Foundation was formed in 1993 to preserve and promote Czech classes and language at UNL and also throughout the state. Proceeds from the banquet support the foundation's efforts to recruit students and scholarship donors. Each student at UNL who takes one of the six Czech classes receives a scholarship of $300 dollars applied to the tuition for the class.
Help us to support the teaching and learning of Czech language; share this announcement with your friends.