The Czechoslovak Society of Arts and Sciences – Washington DC Chapter
in Collaboration with
The Embassies of the Czech and Slovak Republics
invites you to
The Six Minute Challenge  
on November 16, 2017 at 6 PM
At the Embassy of the Slovak Republic
(3523 International Ct NW, Washington, DC 20008)
Come and join a group of interesting individuals living in the Greater Washington DC Area linked by origin or the nature of their work to the Czech and Slovak Republics. A panel of four individuals and one team of two will each have six minutes to present their work/projects to a listening audience. Attending guests can then participate in a Q&A session and later have the opportunity to network during a reception where one can enjoy a selection of Slovak food prepared by the Embassy's Master Chef. Tickets are free of charge. Please RSVP by November 10th, 2017.

Our Panelists
 Antonín Bartoš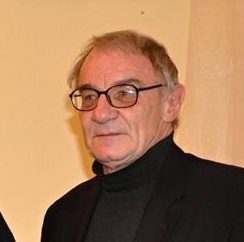 Antonín Bartoš received his Bachelor and Masters of Science degrees in 1968 and 1972, respectively, with an emphasis in electro-physics. His past work was in electromagnetics (including a patent for ship protection against anti-ship cruise missiles), ultrasonic material characterization, communications and speech processing in extremely noisy environments. In addition to the current work, Bartoš and Jeřábek have also collaborated on an industrial ultrasonic-based system for Weyerhaeuser (monitoring wood product quality-assurance), which was presented in Prague at the International Conference for Speech and Signal Processing in 2011. A superset, of the current speech processing work presented today, has been submitted for publication, and is an example of Czech-USA collaboration in speech processing research, with other contributors from the US DoD and the Naval Research Laboratory, the Brno University of Technology and Phonexia Ltd., also in Brno.
Michaela Hamiary-Janotova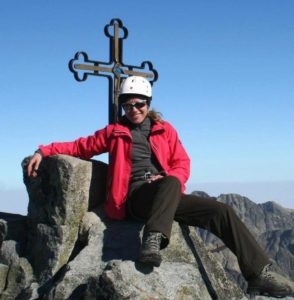 Michaela H. Janotova was born in Malacky, Slovakia, and grew up in the midst of democracy, capitalism and civil society building. While interested in journalism since her early age, she became excited by her country joining the European Union. Michaela pursued both of these interests and received master degrees in journalism and European studies, and for several years worked as foreign news reporter focused on EU affairs for major Slovak broadcast media. Later, as a spokesperson and communications department director she helped her native city to build its name and brand. Currently, Michaela works as a senior media monitoring analyst for global communications firm here in DC while still writing for Slovak media. Although the main topic of her reports is US affairs, she welcomes all stories about Slovaks living in this area. Just last weekend she reported on Christmas market that took place here at the embassy. She also teaches Slovak language at Sokol Washington school.
Ladislav Jeřábek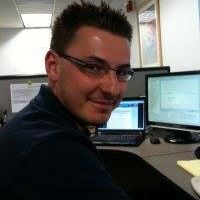 Ladislav Jeřábek was born in Prague in 1983. In 2004, he interrupted his studies at the Czech Technical University in Prague for a lifeguarding job in the USA, to the great dismay of his parents. He received a Bachelor of Science in Computer Science (Summa Cum Laude) from the University of DC in 2010, and a Master of Science in Electrical and Computer Engineering from the Johns Hopkins University in 2014. His past academic interests included how noise effects phoneme recognition, small vocabulary word recognizers, and speech enhancement/noise reduction algorithm effects on Speaker/Gender/Language identification. In addition to his research interests in ultrasonic and speech digital signal processing, he has over 15 years of IT and software engineering experience in the commercial sector.
Marianna Kramarikova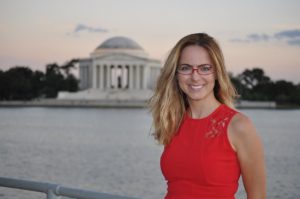 Marianna Kramarikova joined Telecommunications Industry Association (TIA) in 2006. She has extensive knowledge of the development of voluntary, consensus-based industry standards for a variety of ICT segments. In addition, her substantial background in marketing and sales enabled her to quadruple active member participation within the key technologies she is involved in at TIA. She holds a MS PSCI Master's degree from the University of Matej Bel, Slovakia, a Certificate of Public Administration of Hochschule Harz, Germany and a Certificate of Public Relations of Georgetown University, USA. In 2014, she acquired the Associate Standards Professional Certification, to affirm her competence in the standards profession.
Kevin J. McNamara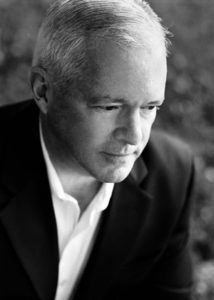 Kevin J. McNamara is author of a comprehensive historical narrative of Czecho-Slovak Legion during the World War 1 – Dreams of a Great Small Nation. A former journalist for Calkins Media and aide to the late US congressman R. Lawrence Coughlin, Kevin McNamara is an associate scholar of the Foreign Policy Research Institute in Philadelphia, PA and a former contributing editor to its quarterly journal, Orbis: A Journal of World Affairs. He earned a BA in journalism and an MA in international politics from Temple University, where he was a student of the noted military historian Russell F. Weigley. He lives in Philadelphia, PA.
Frank Safertal
Frank Safertal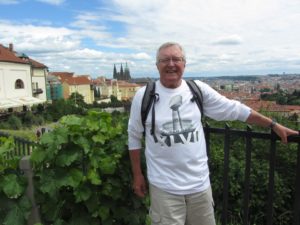 Frank Safertal is a technology executive and engineering consultant with over twenty five years of experience with technology companies such as Nortel, Hughes Aircraft and GE. He is a partner/director of Actionable Strategies, LLC, a Bethesda, MD based consulting company. Frank was, for several years, Secretary General of SVU. In his spare time, Frank is President of Wilsonian Club Inc., a Washington based 501 (c) (3) organization.