SVU Washington DC Chapter receives GRATIAS AGIT recognition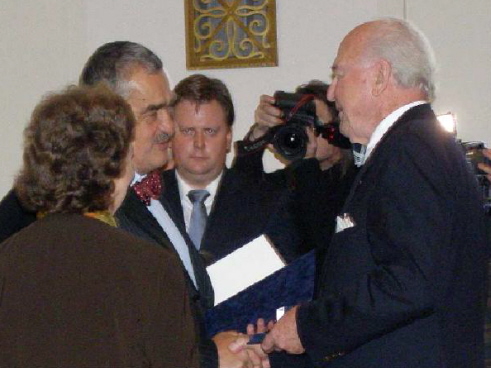 The Ministry of Foreign Affairs of the Czech Republic annually awards the prize known as Gratias Agit for merits of spreading the good name of the Czech Republic abroad.
Among this year's awardees was the Washington chapter of the SVU. The award was received by Dr. Alexej Bořkovec and the Secretary, Dr. Judith Fiehler. The Czech ambassador Petr Kolář announced the honor during celebrations of the 90th Anniversary of Czechoslovakia in October, 2008 during the reception at the Czech Embassy in Washington, D.C.