Place: Boston University, 154 Bay State Rd., Boston  |  Date: April 29, 2017  |  Time: 4 PM
A Talk by Michael Kilburn & Veronika Tuckerová
Michael Kilburn and Veronika Tuckerová will talk about the intersections of art and politics in the underground movement of Czechoslovakia in the 1970s and 1980s. Michael Kilburn will discuss the antipolitics of the underground movement and its relation to dissent. Veronika Tuckerová will reflect on the recently opened exhibition at Prague's National Gallery, "Charta Story," that focuses on art around Charter 77 and underground music and arts.

Michael Kilburn
is a professor of political science and international studies at Endicott College in Beverly, MA. His research interests include central European history and politics, human rights, and oral history. He has published and presented on topics in contemporary Czech history, oral history and performance, and political theory.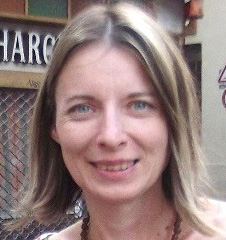 Veronika Tuckerová
teaches Czech at Harvard University and directs Harvard University's Summer Abroad Program in Prague. She has published on Kafka and Prague German Literature, translation, samizdat, and dissidence. She has written the gallery text and a catalogue essay for the recently opened exhibition, Charta Story/Příběh Charty 77, currently on display at the National Gallery in Prague.