Date: Saturday, April 7, 2018
Time: 4-6 PM (a reception to follow)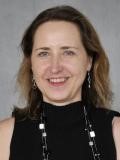 Diana Apetauerová, MD
Associate Clinical Professor, Tufts University School of Medicine; Visiting Associate Clinical Professor, Charles University, Czech Republic; Director, Movement Disorders Program, Neurology Department Lahey Hospital and Medical Center
Diana Apetauerova was born in South Bohemia. After graduating from Charles University in 1989, she started her medical journey as a neurologist. She came to the USA in 1994 and spent three months at the Neurosurgical Department in the New England Medical Center; she also held a neurophysiology fellowship at Neurosurgery Department at MHG. She trained at Beth Israel Deaconess Medical Center and was hired in 2002 as a Movement Disorders Director at Lahey Hospital and Medical Center, where she established Movement Disorders Program. She focuses on treatment of patients with Parkinson's disease; together with neurosurgery colleagues the department also performs deep brain stimulation surgery. Diana initiated cooperation between Charles University and Lahey Hospital and Medical Center, and organized several Czech-American medical conferences.
Michal Vytopil, MD, PhD
Assistant Professor, Tufts University School of Medicine; Program Director, Neurophysiology fellowship, Director, Electromyography Laboratory; Staff Neurologist, Department of Neurology, Lahey Hospital & Medical Center
Michal Vytopil was born in Olomouc, a small university town in central Moravia. After graduating from gymnasium in Olomouc in 1991, he studied medicine at Masaryk University in Brno where he began his career in neurology as a PhD student, completing the PhD program in 2002. Michal came to Boston in 2003, accompanied by his wife and son, for what he initially planned to be a one year neurophysiology fellowship, but ultimately turned into five years of full neurology training. After graduating from the Tufts program in 2008, Dr. Vytopil started his first real job in Maine where we spent more than three years before returning to Boston. Since 2011, he has been on staff at Lahey Hospital & Medical Center. He lives with his wife Olga and children Josef, Amalie and Jan, on North Shore where we enjoy all that New England, Cape Ann and Boston have to offer.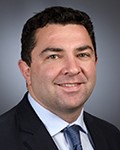 Andrew Popelka Jr., MD MBA CPE
Director of Population Health Management, Hospital Medicine Vice Chairperson of Hospital Medicine, Burlington/Peabody Clinical Assistant Professor, Tufts University School of Medicine Lahey Hospital & Medical Center
Originally from the Czech Republic, Andrew was raised in Massachusetts, attending school in Acton, MA and subsequently enrolling at Boston University in 1999. There, he studied Biochemistry, Molecular Biology, and Psychology in preparation to attend the University of Massachusetts Medical School, graduating in 2003. After completing Residency at UMass in 2006, Dr. Popelka started his professional career in Hospital Medicine. Working with patients, colleagues and organizations in Nashua, NH, Dr. Popelka realized he wanted to pursue a career in Healthcare Administration. He subsequently studied for and received his MBA in 2014 from the Isenberg School of Management at UMass and his CPE designation in 2016 from the American Association of Physician Leadership. Today, Dr. Popelka is a colleague at the Lahey Clinic, working to help steer the Hospital Medicine Department Population Health initiatives of the Medical Center. He is active in teaching students from Tufts University School of Medicine as well as Medicine Residents on the clinical wards. He currently resides in Westford, MA with his wife and 3 children.