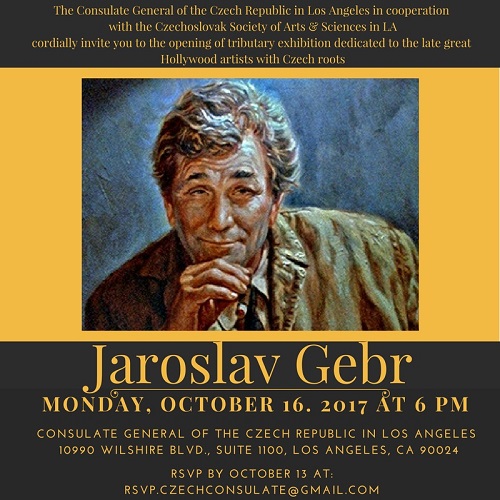 INVITATION:
Consulate General of the Czech Republic in Los Angeles and Czechoslovak Society of Arts & Sciences have a great pleasure to invite you to the exhibition opening dedicated to late great Hollywood Portrait Artist and Muralist Jaroslav Gebr
– on Monday, October 16 at 6 pm
at Front Gallery of the Czech Consulate.
Jaroslav Gebr's son Thomas Gebr in attendance.
ABOUT THE ARTIST:
Jaroslav Gebr, the native of Pisek, Czech Republic, has been a long-time head of the Scenic Arts Department at Universal Studios. He worked for some of the biggest names in directing including Alfred Hitchcock, Steven Spielberg or Clint Eastwood. His works has become part of many 'A'list actors, directors and producers private collections, such as: Kim Novak, Lucille Ball, Roddy McDowell, Joan Barbara Streisand, Joan Crawford, and countless others. This exhibition features the actual works from the Film and Television productions Jaroslav worked on. The tributary exhibit is being organized by Jaroslav's son Thomas Gebr and Archivist/Curator of the Gebr Art Estate, Renne Disisto. Both are going to be present at the exhibition opening.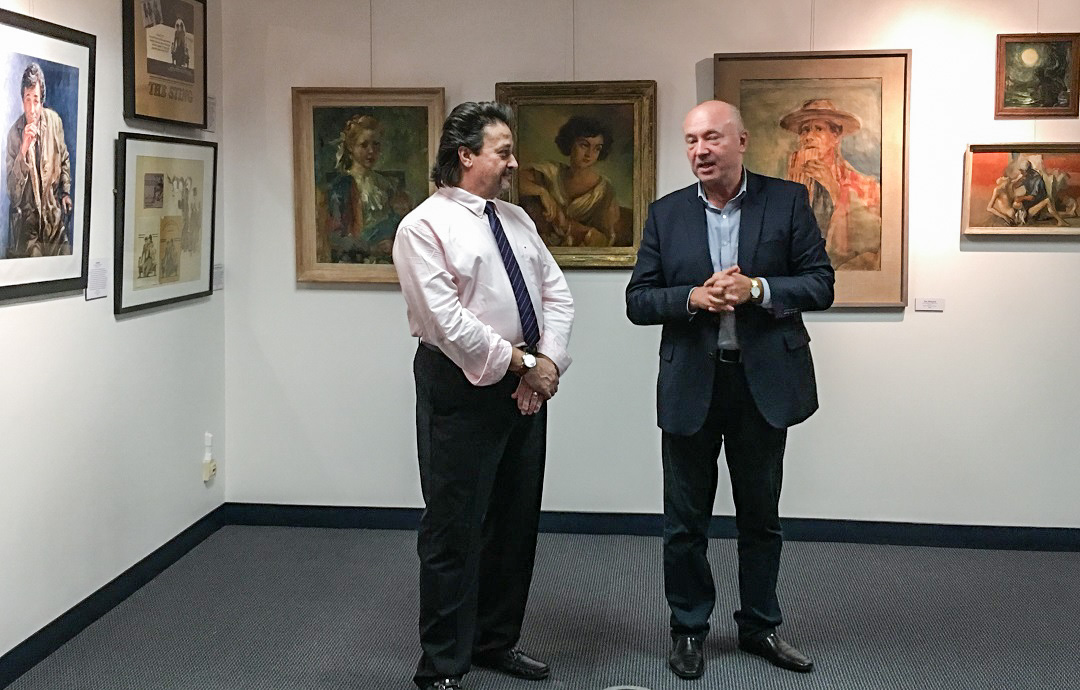 Photo from the left: Thomas Gebr (son of Jerry 'Jaroslav' Gebr), Pavol Sepelak (Consul General of the Czech Republic in LA)
LOCATION:
Consulate General of the Czech Republic
10990 Wilshire Blvd, Suite 1100
Los Angeles, CA 90024
PARKING:
Please note that there is PAID parking in the building of 10990 Wilshire Blvd, but Consulate DOES NOT VALIDATE. Thus we highly recommend street parking around the building.
RSVP:
By Friday, October 13 at rsvp.czechconsulate@gmail.com