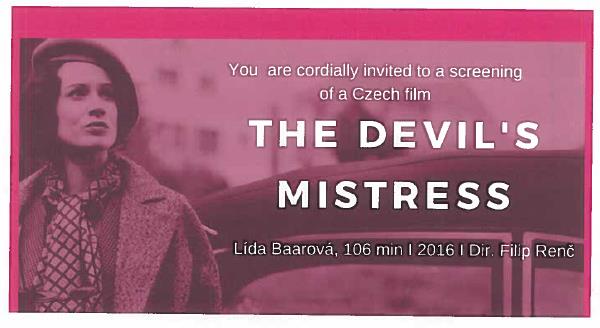 Czechoslovak Society of Arts & Sciences in Los Angeles and the Consulate General of the Czech Republic in Los Angeles have a great pleasure to invite you to a screening of a Czech film DEVIL's MISTRESS (Lída Baarová)
on Saturday May 20, 2017 at 6:30 PM at ELDORADO Restaurant.
Czech draft beer and food will be available for purchase.
ABOUT THE FILM
THE DEVILS'S MISTRESS is portraying a fascinating true story of Lída Baarová, the famous Czech actress, and her relationship with Joseph Goebbels.
The film is in Czech with English subtitles.
LOCATION
Eldorado Bar & Grill
3014 N Studebaker Rd.Long Beach, CA 90808
Proudly serving STAROPRAMEN Pilsner.
RSVP
by Friday May 19, 2017 at svu.losangeles@gmail.com
TICKETS
Admission is $3 (paid in cash at front of the door).