March 21, 2018 at 7pm
Bohemian National Hall, 3rd Floor
321 E 73 Str
New York City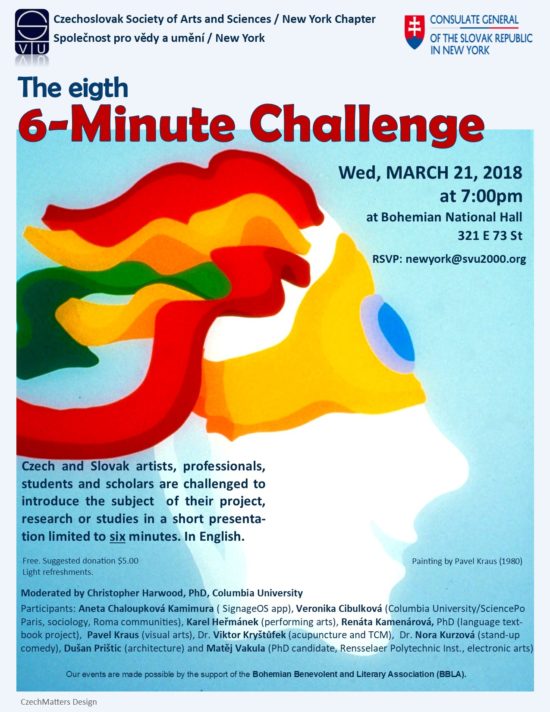 Czech and Slovak artists, professionals, students and scholars at universities and institutions in the USA are challenged to present the subject of their project, their studies or research in a short presentation limited to six minutes. In English.
Moderated by Christopher Harwood, PhD, Columbia University
Presenters: Veronika Cibulková, Aneta Chaloupková, Karel Hermánek, Renáta Kamenárová, Nora Kurzová, Pavel Kraus, Viktor Kryštufek, Dušan Prištic and Matej Vakula.
RSVP:newyork@svu2000.org
Suggested donation: $5.00
Light refreshments.
Organized by the Czechoslovak Society of Arts and Sciences in New York in Cooperation with the Slovak Consulate General in New York.
With the support of the Bohemian Benevolent and Literary Association (BBLA).