Ruzena Bunza, a long-time member of the Czechoslovak Society of Art and Sciences, passed away peacefully in her home on June 23, 2020, just one month shy of her 104th birthday.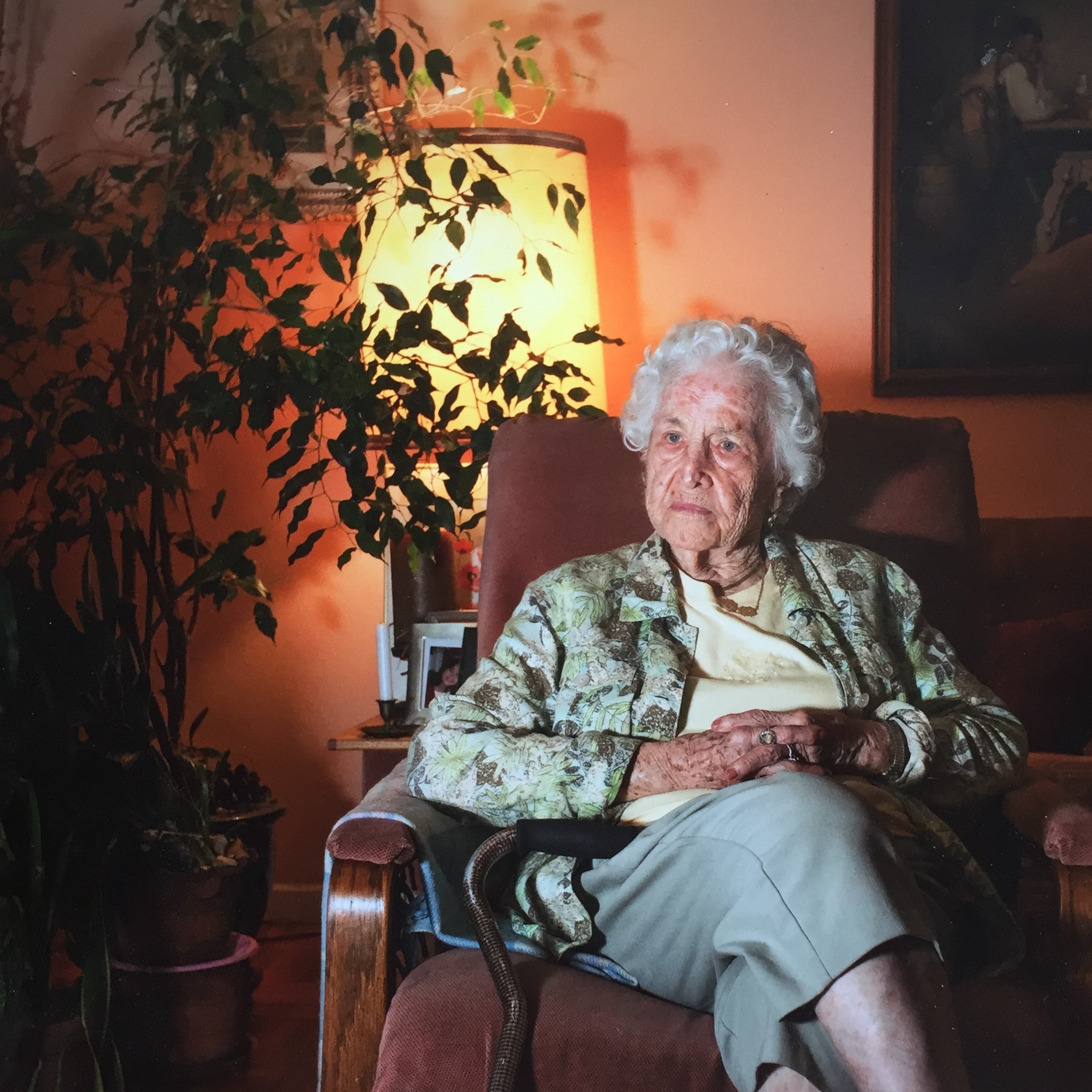 Photo by Jiri Dolezel
Ruzena Bunza was born in Rousinov, Czech Republic, near Brno. She was the youngest of four children of Ludmila and Alois Kadlcik, the region's Postmaster. She graduated from the Commerce Academy and then worked as a legal secretary in a law firm where she met her future husband, Dr. Bohumir Bunza. They married in 1940 and started their life together in Bojkovice, where her husband had a position as a District Judge. In 1946, Dr. Bunza was elected to the Czech Parliament. He was in charge of an investigation of crimes committed by members of the Communist party against German citizens during their relocation from Czechoslovakia at the end of WWII. His involvement in this investigation made him a target of the Communist party and necessitated his escaping Czechoslovakia after the Communist takeover in 1948.
Ruzena was unable to leave with him and she stayed behind in Bojkovice with her two young children, Peter and Helen. They lived there until 1956, when the family relocated to Brno in the hope of escaping constant surveillance and persecution. They stayed in Brno until their own escape to Italy in 1967. Ruzena—together with her daughter, Helen, and her fiancé, Mojmir—were successful in escaping the country. Her son, Peter, was caught at the border, he was imprisoned for 7 months until the Prague Spring, when he was released and was able to leave the country as well.
Ruzena reunited with her husband in Italy, and they lived in Rome for the next 10 years while he worked in the Center of the World Christian Studies. They organized various Czech church activities and helped to establish the Czech Pilgrimage House in Dolomites. They were also very involved in helping many Czech and Slovak refugees in Italian refugee camps.
In 1977, Ruzena and Bohumir retired and moved to New York City to be closer to their children and their families. They immediately became very involved in the Czech community and especially in the New York chapter of the SVU, where Ruzena was membership secretary and Dr. Bunza was Treasurer. Together they organized the Society's cultural programs and Ruzena was a distributor of the Zpravy SVU magazine and other publications. For her outstanding service, she received the Achievement Award in 2010. Ruzena was a member of the Czech choir, Velehrad, for many years. She was also an avid traveler and enjoyed baking and gardening.
In 2018 in a video interview for Czech television, she described her recollections of meeting the first Czech president, T.G. Masaryk, in her hometown of Rousinov when she was a schoolgirl. That same year, Jiri Dolezel, photographer and founder of the Memory Traces project, interviewed her for his research on Czech waves of emigration to the United States. Her story became a part of his 2019 exhibition "Memory Traces—Exile/Emigration to the USA" on view at the Narodni Budova in New York City.
Ruzena was predeceased by her husband, Bohumir, in 1990, and her son, Peter, in 2018. She is survived by her daughter, Helen; her daughter-in-law, Greta; and her three grandchildren, Katrin, Carole and Mark, as well as her three great-grandchildren, Julia, Erik and Martine. A memorial service will be announced in the coming months.