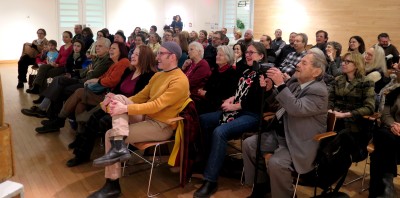 Dear Friends,
Thank you for coming to our programs in the year 2015!
Your comments and suggestions are welcome. If you were not able to attend our events please review them under 2015 Events in the sidebar or you can access a PDF file with SVU-NY 2015 EVENTS OVERVIEW.
Many thanks to Jitka Illner for her successful years as the president of our SVU NY chapter and very warm welcome to Christopher Harwood as the new president.
We are looking forward to seeing you at some of our exciting programs in the next 2016 season.
Wishing you Joyful Holidays and Happy New Year!
The Board
newyork@svu2000.org
Thank you for your tax-deductible donation in support of our work.
Visit our FaceBook Page