Wednesday, April 7 at 7 pm (EST)
Antonin Raymond, a Czech-American architect who helped rebuild Japan after WWII
A Book Talk by Helena Capkova, PhD
Dr. Capkova presented her new book about Antonin Raymond (1888 – 1976), a Czech-American architect who helped rebuild Japan after WWII, as seen through the lens of his friends and collaborators, his way of working, and reasons for his success in post-war Japan.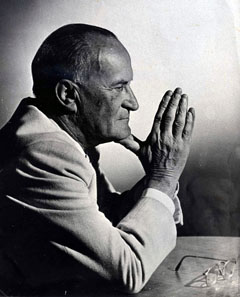 ANTONIN RAYMOND (Reimann) was born in Kladno, Czechoslovakia, as one of the Jewish merchant's six children. He came to the USA in 1910. He lived and worked in New York City, Tokyo, Japan, and New Hope, PA, from the 1910s through the mid-1970s. During the First World War, Raymond worked as an intelligence officer with the Masaryk Group. In the 1920s, he served as the Honorary Consul of Czechoslovakia in Japan. In 1928, he was awarded the White Lion IV Order for his excellent help to compatriots. As a young architect, he worked on some of the most extraordinary buildings of the first quarter of that century, including Cass Gilbert's Woolworth Building in New York City and Frank Lloyd Wright's Imperial Hotel in Tokyo. Antonin and his wife and creative partner Noémi Pernessin introduced modern architecture and design to Japan and India, creating over 300 built works over their 50-year practice. By 1938, with war looming both in Europe and in Asia, the Raymonds returned to the United States, first in New York, and then to a farm in New Hope, Pennsylvania. The farm and studio became a working/teaching atelier, where apprentices would work in the studio and on the farm. You can visit the Raymond Farm Center in New Hope, PA
In 1945, Raymond opened a studio in New York City with his compatriot architect Ladislav Leland Rado (1909–1993). The Raymonds returned to Japan in 1948 where Antonin was a member of General MacArthur's staff during the post-war reconstruction of Japan. In 1956 he was awarded an honorary medal by the American Institute of Architects, and in 1964 he received the Order of the Rising Sun from the Japanese government. An architectural firm bearing his name still operates in Japan.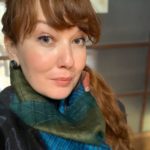 HELENA CAPKOVÁ, PhD, is a Czech Tokyo/Kyoto-based curator, researcher, and art history professor at Ritsumeikan University, Kyoto. She studied transnational visual culture and Japanese studies in Prague and London. As a PhD candidate, she collaborated on international and interdisciplinary research projects such as Forgotten Japonisme (2007-2010) and later Enchanted Modernities: Theosophy, Modernism, and the Arts, c.1875-1960 (2013-2015). Since 2010, she has published and lectured extensively about the specific nature of Japanese modernism and avant-garde that she considers as an inherent part of art history, traditionally perceived as Western. Her publications on this topic include "Believe in socialism … ": Architect Bedrich Feuerstein and His Perspective on Modern Japan and Architecture (2016) and "Careless Shell"– Transnational exploration of Czechoslovak and Japanese Surrealisme (2015). In 2017, she designed a series about architect Antonin Raymond at the Tokyo Czech Center. The successful series lead to the book Antonín Raymond in Japan (1948–1976), which she edited with architect K. Kitazawa, and published in October 2019 in Japanese/ Czech edition. The English version will be published in fall 2021.
————————————–
This event is organized by the Czechoslovak Society of Arts and Sciences (SVU), New York Chapter, with the support of the Bohemian Benevolent and Literary Association (BBLA).