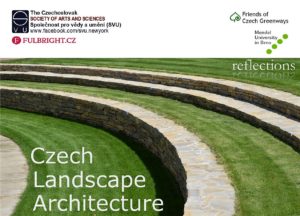 Friday, November 3, 2017, at 7 pm
Bohemian National Hall
321 E 73 Str, 3rd Floor, New York City
An illustrated talk on the past and present of Czech landscape architecture, gardens, parks, public spaces, and greenways.
Speakers
Stephan Yarabek , Hudson & Pacific Designs in Saugerties, NY, and
Zuzana Ambrožová, PhD, Department of Landscape Architecture at Mendel University Horticulture School in Brno, and a 2017 Fulbright Research Scholar at the University of California at Berkeley
In cooperation with Friends of Czech Greenways in New York.
The speakers will also pay tribute to the late Lubomir and Tiree Chmelar, who, after the fall of communism in Czechoslovakia in 1989, co-founded the Prague Vienna Greenways program and the Friends of Czech Greenways organization. They actively promoted cultural and environmental preservation and landscape architecture education in the country. Thanks to their effort, the Lednice-Valtice Chateaux and Parks have been designated a UNESCO World Heritage Site in 1996.
Open to the Public. Free. Suggested donation: $5.00
Wine reception
RSVP
———————————————————
More information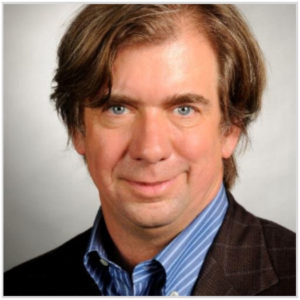 Stephan Yarabek is a landscape architect at Hudson & Pacific Landscape Designs in Saugerties, NY. He is an active member in several Hudson River Valley preservation initiatives, including the Hudson River Valley Greenway and Hudson River National Heritage Area. Stephan had helped design and develop the Prague-Vienna Greenway project in Czechoslovakia since its conception in 1990. Before that, Stephen lectured at the Charles University and several architectural schools under the auspices of SURPMO in the Czechoslovak Socialist Republic, right at the onset of the Velvet Revolution in November 1989. His lectures focused on environmental planning and the Greenway Movement in the United States. Stephan also contributed to the creation of a Svatý Jan Nepomuk Trail surrounding the town of Tel? (UNESCO World Heritage site). The trail concept restored the traditional Czech hedgerows which served to filter runoff to the famous 12th-century carp lakes. He also created the initial restoration plan for the town square at Valtice Chateau. Czech and Slovak by origin, Stephan Yarabek, has been a board member of Friends of Czech Greenways organization since 2000. After the premature passing of its founder and director Lubomir Chmelar in June 2016, Stephan was elected FCG's new president.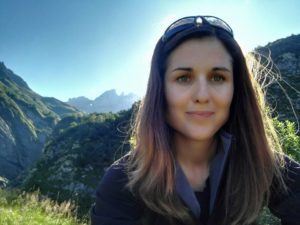 Zuzana Ambrožová, a landscape architect, and educator, holds her MA and Ph.D. degrees in Landscape Architecture from Mendel University Horticulture School in Brno in the Czech Republic. She teaches at the Department of Landscape Architecture there and is the author of several professional publications mainly focusing on issues of public spaces and the history of landscape architecture. She published a monograph Main Squares of Small Towns, and the Ministry of Culture of the Czech Republic has certified her method for evaluating main squares of small towns. Her academic studies took her to Austria, Poland, Germany, Finland, Italy, Thailand, USA, and China. Since 2014 she has been studying American landscape architecture and the way it is taught at universities. She regularly presents at conferences of the European Council of Landscape Architecture Schools (ECLAS). Thanks to her efforts, the ECLAS conference in 2021 will take place at Mendel University Horticultural School in Lednice. Dr. Ambrožová also gives lectures at the University of the Third Age, appears on radio and television programs, and publishes articles for non-academic audiences to promote the landscape architecture discipline. She is a 2017 Fulbright Visiting Scholar at University of California at Berkeley researching methods of landscape architecture teaching at US universities. Zuzana.ambrozova@mendelu.cz
Friends of Czech Greenways (FCG) is a New York-based nonprofit organization since 1994 promoting cultural and environmental preservation through cultural, sustainable tourism along the Czech greenways. It was founded by Czech-American Lubomir Chmelar and his English wife, Tiree. FCG had initiated and supported the Lu&Tiree Herb Garden in Valtice, in Southern Moravia. FCG sponsors programs, such as the Hickory Foundation Student Grant Program for students of landscape architecture at Mendel University Horticulture School. Dr. Ambrozova it is its 2008 alumna. Another program, Painting with the Bauer Brothers, introduces local children to their heritage and botanic art. Franz and Ferdinand Bauer, natives of Valtice in the 18th Century, created Codex Liechtenstein, a fourteen-volume collection of over 3,000 botanic drawings of superb quality.
https://www.eventbrite.com/e/czech-landscape-architecture-reflections-tickets-38961687456