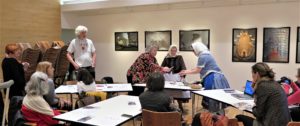 Monday, March 26 at 6pm, 3rd floor
Bohemian National Hall, 3rd Fl.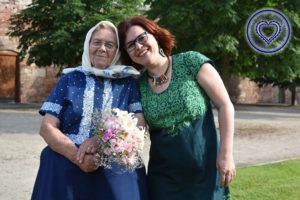 What a delightful fun evening! Two folk artists Marie Švírgová and Dagmar Benešová "malére?ky" from Podluží region in Moravia, Czech Republic, stopped in NYC before their return to the Czech Republic after giving a workshop at the Czech Embassy in Washington, DC. Thank you for spending your free time with us and sharing your traditions and craft. Marie Švírgová (80), from Lanžhot, has charmed us all with her art and youthful wit. Dagmar Hermi Benešová is a founder of Výtvarná folklorní akademie (Folk art Academy) preserving the decorative folk art of the region by teaching it to new generations. Kudos to Sarka Vamberova for making this event possible! Nice working with you! With the support of the SVU-NY and BBLA team.
PHOTOS by Anna Rathkopf
MORE PHOTOS ON OUR FACEBOOK PAGE by Suzanna Halsey
SUPPORT THE SVU NEW YORK CHAPTER!!
Your tax-deductible contributions are welcome and appreciated.
PAY PAL