Monday, October 15, 2018 at 7:00 pm
at Bohemian National Hall
321 E 73 St, New York City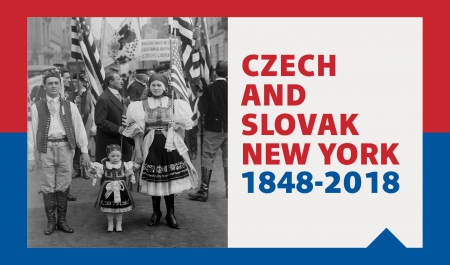 A Talk and Exhibition
There were more than 50,000 Czechs and Slovaks living in New York City in the early 20th century and they continue to have a presence today.
The exhibition Czech and Slovak New York 1848-2018 offers a rare opportunity to explore the many locations in New York City with connections to Czech and Slovak history, and to recall important personalities, organizations and periodicals.
Martin Nekola, the curator of the exhibition, will take us on a journey through history of New York's Czech and Slovak communities, and present his new project.
RSVP: newyork@svu2000.org
Free. Suggested donation $5.00
Martin Nekola, Ph.D. is a political scientist and historian, born in Prague. He studied at Charles University in Prague and was a Fulbright post-doctoral fellow at Columbia University. His research focuses on the Czechoslovak Exile community after 1948 and Czech communities in the USA. He is the author of three hundred articles and has published ten books in the past ten years. Since publishing Czech Chicago in 2017, he has been working on a new book – Czech New York.
This program is supported, in part, by public funds from the New York City Department of Cultural Affairs in partnership with the City Council, and the Bohemian Benevolent and Literary Association (BBLA).