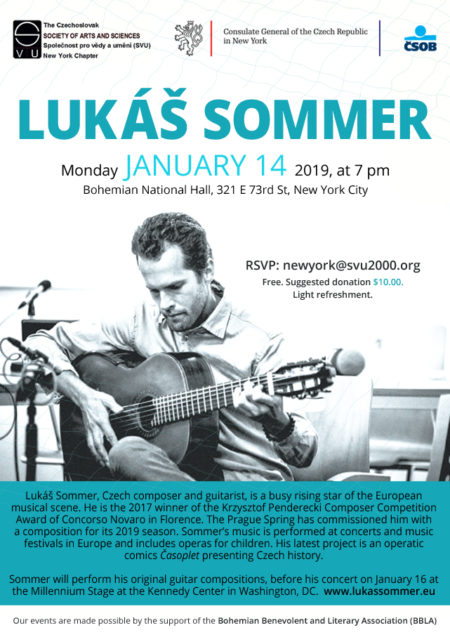 Lukáš Sommer, Czech composer and guitarist, is a busy rising star of the European musical scene. His compositions are performed at concerts and music festivals in Europe and include operas for children. Sommer is the 2017 winner of the Krzysztof Penderecki Composer Competition Award of Concorso Novaro in Florence. The Prague Spring has commissioned him with a composition for its 2019 season. His latest project is an operatic comics ?asoplet presenting Czech history.
In New York, Sommer will perform his original guitar compositions, before his concert on January 16 at the Millennium Stage at the Kennedy Center in Washington, DC.
Suggested donation: $10
In cooperation with the Consulate General of the Czech Republic in New York
Our events are made possible by the support of the Bohemian Benevolent and Literary Association (BBLA).