Film and Book Launch
October 7, 2019 at 8pm
Bohemian National Hall, cinema
The documentary film (2011, 56 min.) and book offer never-seen archival images and interviews with Soviet soldiers, journalists and dissidents about the August '68 events in Czechoslovakia. The director Josef Pazderka collected these during his post in 2006-2010 as a Czech TV reporter in Moscow. Mr. Pazderka is also the editor of the book which was recently published in English translation by Rowman Littlefield Publishers in Harvard Cold Ward Series. Q&A with Mr.Pazderka and Professor Milan Babik, PhD (Colby University) will follow the screening.
Limited seating.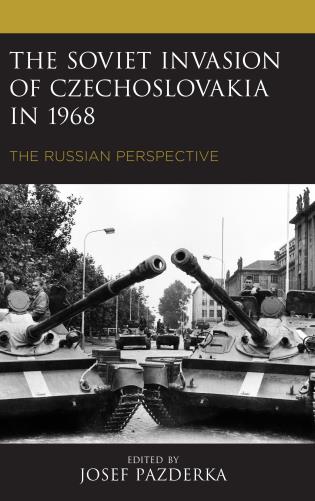 Organized by the Czech Center and the Czechoslovak Society of Arts and Sciences (SVU), New York Chapter, in cooperation with the Czech Consulate General in NY
"One of the leading Czech journalists, Josef Pazderka is an authority on Russia who has now produced a meticulous, evenhanded look at the Soviet participants and observers of the USSR's 1968 invasion of Czechoslovakia. From army privates to generals, dissidents to top officials, their previously under-reported experiences and perceptions provide a valuable understanding of a wrenching event for Pazderka's country and a major episode in Cold War history that remains highly relevant to the geopolitical confrontation in Europe today." — GREGORY FEIFER, Harvard University
"The Prague Spring of 1968 and its violent suppression by the Warsaw Pact tanks was initially viewed as just a family squabble within the Soviet bloc. It seemed to be of little concern to others. But Josef Pazderka and his co-authors have brilliantly exploded this myth. They show that the invasion was a breaking point in the history of the Cold War. The specter of Soviet tanks unleashed by the Kremlin to crush a mild reform effort demonstrated to millions of Russians that communism was unimprovable and that it would have to be rejected for people to regain their right to pursue happiness." — IGOR LUKES, Boston University