Tuesday, JANUARY 19 at 7pm (EST)
A talk by Josef Machac, MD
Based both on personal experience and researched material.
When soldiers of the Red Army took Berlin in April 1945, they came upon a hospital compound with 800 living patients and staff, all Jews, having survived the Nazi era right in the heart of the Third Reich. This is part of the remarkable story of the origins and two-hundred-year history of the Berlin Jewish Hospital, and an institution modelled after it – The Mount Sinai Hospital in New York.
The event was presented live online on ZOOM.
Q&A was moderated by Christopher Harwood, PhD, Columbia University.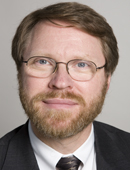 Josef Machac, MD, was born in Prerov, Czechoslovakia and lived in Olomouc until 1964, when his family emigrated and settled in the town of Bohemia on Long Island, NY. He received his bachelor and MD degrees in 1975 and 1978, respectively, at Brown University, and received postgraduate training at the Mount Sinai Hospital in NY. From 1986 until 1995, he headed the stress ECG and nuclear cardiology laboratory at Mount Sinai. In 1992, he became Director of Nuclear Medicine, and in 2003, Professor of Radiology and Medicine. Dr. Macha? has authored or co-authored 120 scientific papers in peer-reviewed publications, and 18 book chapters, and has trained numerous residents and fellows. He retired in July 2016. For the last 7 years, he has been volunteering part-time as a general internist and cardiologist at the Bergen Volunteer Medical Initiative (BVMI) clinic in Hackensack, NJ for working people who cannot afford health insurance, where he initiated an obesity treatment program, which now continues with funded support. He has been an active member of the Czechoslovak Society for Arts and Sciences (SVU) since 1980. Dr. Machac also engages in beekeeping, brewing beer, travel and reading, folk dancing, Yoga, Tai Chi and other martial arts.
This event is organized by the Czechoslovak Society of Arts and Sciences (SVU), New York Chapter, with the support of Bohemian Benevolent and Literary Association (BBLA).