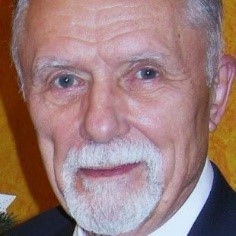 Sylvester Suda was born and raised in an ethnic farm community in North Dakota. His Grandparents immigrated from the Tábor region in Southern Bohemia. He holds BS and MS degrees in mathematics and physics and worked as a scientist at Brookhaven National Laboratory for 45 years with a specialty in measurement and accounting for nuclear materials for USA and international safeguards.
A member of SVU since 2004, he would like to help members maintain their Czech identity by promoting ancestral research and cultural heritage including a focus on Celtic components and Musical contributions to chorales and other church rituals.
Sylvester Suda served as Elected Member of SVU Council in 2016-2018.