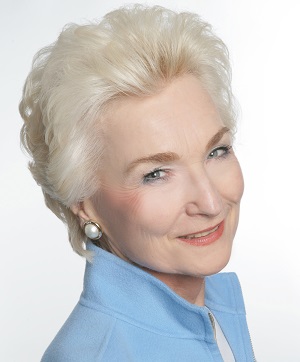 Our long-time member Eliska Hasek Coolidge has a new book out – the second CZECH EDITION of her memoirs Pět amerických prezidentů, česká babička a já (Five US Presidents, Czech Grandma, and Me).
English edition is in preparation.
This is a newly updated and extended edition of the book of memoirs of a successful Czech woman who emigrated in 1949 to the United States and worked in the White House under J.F.K., and was a Special Assistant to Johnson, Nixon, Ford, Carter.
This book is available in electronic formats (ePUB, Kindle, PDF) for about $8.95 at Alza.cz
The book in traditional format can be ordered directly from the publisher – Mlada Fronta, or from other booksellers. You can find an excerpt in the READ IN CZECH section of our newsletter Zpravy # 4/2017, pages 42-43.
ABOUT THE AUTHOR
Eliska Hasek Coolidge launched her career in 1959 by enrolling in the prestigious Georgetown University School of Foreign Service. Upon graduation cum laude she joined the White House Staff as a Staff Assistant on the Speechwriter´s Staff and subsequently created the Office of Presidential Messages of which she served for 18 years as Director and Special Assistant to the President. In the Reagan-Bush Administration she served for nine years in the U.S. Department of State, on the personal staff of Secretary of State Alexander Haig and Secretary of State George Shultz, later as Congressional Liaison Officer for the Inter-American Bureau, subsequently as Assistant Chief of Protocol of the U.S. and finally as U.S. Alternate Delegate to the Organization of American States.
Mrs. Coolidge was born in Prague into the influential family of Frantisek Hasek, Czech banker, Stock Exchange President and patriot who was assassinated in 1942 by a Nazi firing squad. She escaped from Communist Czechoslovakia in 1949 and spent her entire life in the United States.
Upon her return in the 1990's to the Czech Republic, Mrs. Coolidge set up Coolidge Consulting Services. Since 1998, among other objectives, she has dedicated her efforts primarily to the Art and Management of Social Skills and Diplomatic and Business Protocol.
As the granddaughter, daughter and wife of bankers, Mrs. Coolidge lived what she now teaches. Her etiquette courses reflect her long years of engagement in business and diplomatic circles in Washington, New York, Boston and around the world. Her courses are intended for all who seek to perfect their social and communication skills and business success in an increasingly competitive world.
Her clients include ministers, diplomats, business executives, bankers, lawyers, private citizens and most recently children and teenagers.
In 2003 Mrs. Coolidge was honored as "An Outstanding Czech Woman in the World" by the Czech Senate, the Lord Mayor of Prague, and the Rector of Charles University. In 2017, Mrs. Coolidge received Medal of Merit – First Class from the President of the Czech Republic. In 2018, the US headquarters of the Czechoslovak Society of Arts and Sciences honored Eliška Hašek Coolidge with Special Award for Contributions to Czech-American Relations, at the 29th SVU World Congress opening ceremony hosted by the Czech Senate.
Read more: ehc.cz