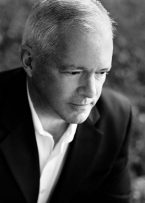 U.S. Embassies in Prague and Bratislava Invite a Visit
Our member Kevin J. McNamara will speak in the Czech and Slovak Republics from May 20 to May 27, 2018 on behalf of the U.S. embassies in Prague and Bratislava as part of the celebrations of the 100th anniversary of the founding of the former republic of Czechoslovakia, and of U.S. diplomatic relations with the Czechs and Slovaks. The highly dramatic events that led to the new republic's founding in 1918 are illuminated in his book, Dreams of a Great Small Nation: The Mutinous Army that Threatened a Revolution, Destroyed an Empire, Founded a Republic, and Remade the Map of Europe. Watch for updates on the U.S. Embassies' websites.
Guts & Glory: The War Train that Shaped a Nation

An exhibit inspired by McNamara's book, Guts & Glory: The War Train that Shaped a Nation, will open at the National Czech & Slovak Museum & Library (NCSML – our institutional member), Cedar Rapids, Iowa, on April 7, 2018, and run through December 31. The Czech and Slovak ambassadors to the United States will attend a private opening reception the evening of April 6, 2018, when McNamara, a consultant to the Museum, will speak. The NCSML exhibit page is here.
McNamara is an Associate Scholar of the Foreign Policy Research Institute, Philadelphia, PA, and a former contributing editor of Orbis, its quarterly journal of world affairs. His book earned superlative praise in The Wall Street Journal, Publisher's Weekly, Library Journal, Kirkus Reviews, History of War (United Kingdom), and The Literary Review (United Kingdom). It was reviewed (and the author interviewed) in two Czech newspapers, Hospodářské Noviny and Lidovky. It was excerpted in three U.S. periodicals, Military History Quarterly, Russian Life, and Slovo: A Publication of the National Czech & Slovak Museum & Library, and it was the subject of a two-part interview on Radio Prague.
Read more on Amazon blog.