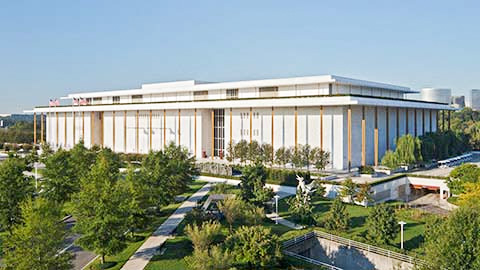 9/30/2018 at 6:00 PM
Kennedy Center Millennium Stage
2700 F Street, NW, Washington, DC 20566

FREE ADMISSION

Czech programming on Millennium Stage
is generously supported by
Karel Komárek Family Foundation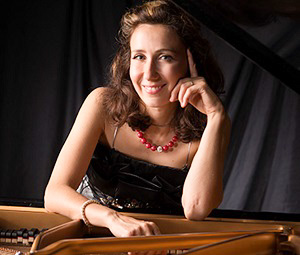 Young member of the SVU,
Karolína Syrovátková
is known for her innovative approach to performing, in which she combines her pianistic and dramatic talents to create shows about famous composers. Her series
Living With the Great Composers
combines theater and a classical piano recital in an educational, accessible, and fun format. She has written and acted out personae of Fanny Mendelssohn, Clara Schumann, Olga Janáček, and Caroline von Esterházy.
She is the winner of several international competitions including the North London and the Sidney M. Wright Presidential Competition. Her vision as a musician is deeply rooted in both the pianistic lineage of European (Ecole normale de musique de Paris, Prague Conservatory) and American schools (University of Maryland: BM, University of Texas at Austin: MM and DMA) and in the well-established principles of the Alexander Technique (AmSAT Certified Teacher). In addition to an active performing and teaching career, Karolina's multifaceted musical vision has led her to launch classical music series both in the US and in Europe. She has been a champion of Czech music, particularly the music of her distant relative Bedrich Smetana and of Leoš Janácek. Her latest CD of Janácek's complete piano music will be released in December 2018. Her experimentation with bridging the gap between classical music and its audiences has led her to create a new art form she calls a "drama concert."
More information and videos at: www.pianistkarolina.com
PROGRAM:
Josef Suk: The Spring, Leos Janáček: On the Overgrown Path, Zdenek Fibich: Poem, Vítězslava Kaprálová: April Prelude op.13
COMING UP NEXT AT KC:
A ticketed event you don't want to miss on
OCTOBER 29, 2018
CZECH PHILHARMONIC