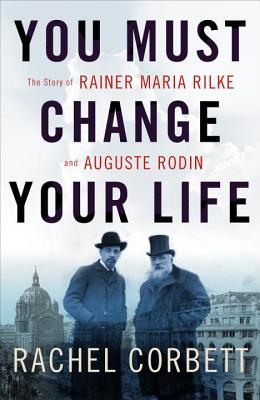 Rachel Corbett is our new member, grand-daughter of long-time SVU member Olga Chyle Jung. Her outstanding book You Must Change Your Life has won the 2016 Marfield Prize, the National Award for Arts Writing.
Rachel tells The Story of Rainer Maria Rilke and Auguste Rodin. Rilke's Letters to a Young Poet has sold millions of copies and inspired generations on how to lead an artistic life. Rodin is one of the most important French sculptors of the second half of the 19th century, considered one of the fathers of modern sculpture.
Rachel is the editor of Modern Painters magazine. Her journalism has appeared in the New Yorker, The New York Times, The Art Newspaper, BBC, New York magazine, and others. She was raised in Iowa, graduated from Columbia University and the University of Iowa, and now lives in Brooklyn, New York.
2018 UPDATE: Rachel came to Prague in May 2018 to present the Czech translation of this book at the famous BookWorld fair. See SVU NEWS #2/2018 (June 2018), pages 15–16.