Czechoslovak Society of Arts & Sciences (SVU) and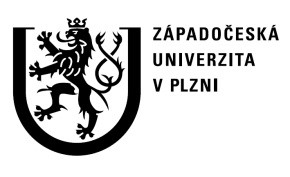 the University of West Bohemia in Plzeň, Czech Republic
announce the
27th World Congress of the SVU, Plzeň, Czech Republic
June 29 – July 4, 2014:
"Contributions of Czechs and Slovaks to the Modern World"
The Czechoslovak Society of Arts and Sciences (SVU) and the University of West Bohemia in Plzeň are pleased to announce the 2014 world conference, to be held in the historic town of Plzeň in Western Bohemia, from June 29 to July 5, 2014. The general theme of the conference will be "Contributions of Czechs and Slovaks to the Modern World."
Despite its long history as an industrial city, Plzeň has become a flourishing and prosperous center of culture and education in Western Bohemia. To its visitors, Plzeň offers many interesting historical monuments, a diverse and rich cultural life, fine examples of ancient and modern architecture to admire, quality accommodations to enjoy and good and fast transport connections with the Prague International Airport. Plzeň is the European Capital of Culture for 2015.
The 27th World Congress of SVU will focus on the role of people of Czech and Slovak origin in the making of the modern world in various fields of human activity, including science, technology, arts, and politics. The congress will take place at the University of West Bohemia and the local branch of the Metropolitan University Prague in the historic center of the city.
Papers and panel proposals are urgently solicited on a wide range of subjects in the arts, humanities, and sciences. Proposals for complete panels are preferred, but individual papers will be reviewed and grouped into panels according to the decision of the conference organizers. General subject groupings may include: Politics, Economics, Business; Religion and Philosophy; Performing Arts; Plastic Arts; Technology and Industry; Medicine and Laboratory Science; Libraries and Librarians; Heritage Organizations; Immigration and Emigration; History; Czech/Slovak and Slavic Studies; Czech/Slovak and Slavic Linguistics; Language Teaching; Literature and Cinema; Sport.
Questions about planned submissions or the submissions process should be directed to
Hugh Agnew at the conference email address: SVUPlzen2014@gmail.com
or to the local chairperson Ivo Budil at: budil@khv.zcu.cz 
Email your completed submission (title and 300 word abstract) to SVUPlzen2014@gmail.com by May 15, 2014.
Full conference details and registration information is available here.